Hello, everyone! Been a while. Just taken a bereavement day and an extra day off as my other half's traditional duties require her to be up here in Laxgalts'ap B.C.
My son, Clark is now 15 months.
I've been working almost non-stop it seems, done a couple of moves in the past 2 years as work got bigger so has life. With a few choices of companies here in construction I got into a job in Aviation. As I signed not to post my work, I'll post a pic and you all can put 2 and 2 together.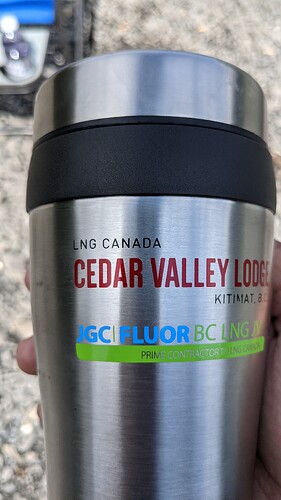 I know earlier this year I posted, or maybe it was last year, that I'd post more often and visit here but really work is so busy and getting busier with restrictions lifting in B.C. so I haven't really had much chance. Any free time has gone into Kentucky Mules or Manhattans lol
Will be back after a family meeting here later on, hope to hear from you all!